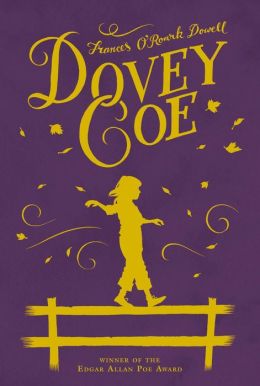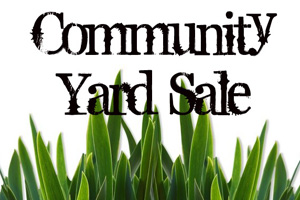 Need $600 to purchase 100 Copies of Dovey Coe? No problem, host a Community Yard Sale!
In early February, Jody Phillips (Media Coordinator for South View Middle) approached me with an offer that I just could not refuse! She wanted to know if I would like to have an author to visit with my 6th Graders. The author in question, Frances O'Roark Dowell! She is the author of wonderful titles such as Chicken Boy, Where I'd Like to Be, Shooting the Moon to name a few. This would be the first time that South View Middle ever had an author to visit our school!
I was scheduled to read Peak by Roland Smith as my next class novel. However, I immediately decided to adjust my plans in order to grant my students this special treat. I was beyond excited, but I did not know which title I wanted to read with my students.
Unfortunately, we did not have a class set of any of her books. In some aspects, the choice of which book to read was totally out of my hands. I would have to check with the other schools in my district to see which class sets were available.
A couple days later after my pivotal conversation with Ms. Phillips, I ran into Donna Pope (Media Coordinator for John Griffin Middle). John Griffin Middle has several class sets of Frances O'Roark Dowell's books. I asked Mrs. Pope to suggest a title, and she recommended Dovey Coe. I had read Dovey Coe, and I loved the book. She graciously agreed to allow us to borrow John Griffin's copies.
Next, I had to figure out a way to provide my students with a personal copy of the book in time for the author's visit. I decided to sponsor an Indoor Community Yard Sale. Take a look at the video below to go behind the scenes of the successful event.
With table rentals and donations, we earned $641! I was able to purchase enough books for all of my students! Check out my blog post about the author's visit!